Pack one piece of clothing, get two: Reversible clothing and accessories for travel are the jetsetter's magic trick.
Reversible Clothing and Accessories
These multi-use items will double your wardrobe on vacation.
Reversible Leggings
For active vacations, the Lysse High Waist Leggings can be flipped between two chic colors and patterns. Both sides hold their shape and flatter your figure no matter what you put them through.
Reversible Purse
Don't you hate it when your purse doesn't match your outfit? That's not a problem with the Street Level Reversible Tote, which flips inside out to give you two options in one. Choose between black (with brown leopard print inside) and taupe (with ivory inside). Coming with a matching wristlet, this bag helps you simplify any packing list.

Reversible Dress
Perhaps the best reversible clothing for travel is a two-way dress, which can be two complete outfits in one. Fortunately, there are plenty of good options out there, like this easy-to-wear sleeveless dress, a sleek wrap dress that works for day or night, or this long-sleeved number that is perfect for business trips.
Reversible Swimwear
Be the most stylish person on the beach with these swim trunks from Amazon. They can be worn as a pattern or solid to ensure a swim in good style.
Women have even more reversible options to choose from, with everyone from popular designers (Tommy Bahama and Roxy) to fast fashion producers making reversible bikinis or one-piece suits. See a complete list of styles here.
Reversible Skirt
Colorado Company's Tranquility Skirt is a traveler's dream. It switches from basic black to a fun print, is made from a double-layer fabric for modesty, and has active stretch fabric that's always comfortable to wear.
Reversible Sandals
You wouldn't think of sandals as being a reversible option, but there is a popular brand, Modzori, on Amazon that offers a number of swappable shoe styles. These sandals use an elastic base and hook system that can easily be flipped over to reveal a different color, so you can get away with packing just one pair of shoes.
Reversible Belt
Having a belt that's the same color on each side just seems wasteful. Match any outfit in your suitcase with this Banana Republic dress belt for men that reverses from black to brown. For women, add a logo to your look by flipping this Tory Burch belt from brown to black as well.
Reversible Jacket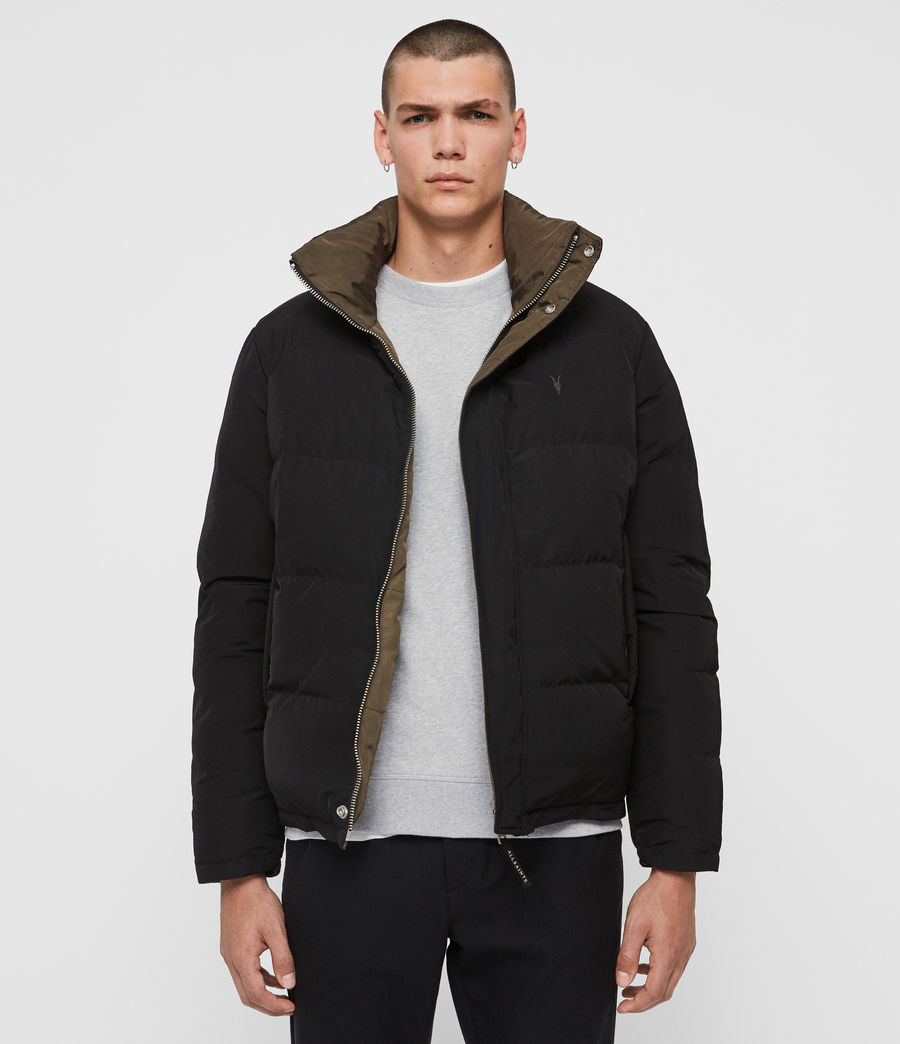 The ALLSAINTS Novern Reversible Puffer is a stylish, but practical 2 in 1 jacket that will keep you warm in the winter.
More from SmarterTravel:
Some review products are sent to us free of charge and with no incentive to offer a favorable review. We offer our unbiased opinions, positive and negative, and will never accept compensation to review a product.
Editor's note: This story was originally published in 2018. It has been updated to reflect the most current information. Caroline Morse Teel contributed to this story.

We hand-pick everything we recommend and select items through testing and reviews. Some products are sent to us free of charge with no incentive to offer a favorable review. We offer our unbiased opinions and do not accept compensation to review products. All items are in stock and prices are accurate at the time of publication. If you buy something through our links, we may earn a commission.